Sooooooo hubby is in love with his new job, has been lost a few times so I've jumped on Whereis.com & got him directions so he needn't ring his new employer.
I mean what would they think about a truck driver getting lost?
Even my hubby was a bit confused but I'll be buying him a new map in a few days.
On the subject of trains, I've been making yet another padded cushion cover for kids but not mine this time!
After making a Spiderman & Dora cushion cover for each of my kids, an online friend has asked for a Thomas The Tank Engine one about 4 weeks ago but I was waiting for the cushion panel to arrive!
I've had it a week & haven't had the time to start it so tonight I did!
I just have to sew the zip in & put the back on for it to be finished.
I will post pics later of it but here's 2 pics of the current ones.
This is ms Dora:
As you can see I've painstakingly outlined the image with the sewing machine that took me 1-2 hours!
I must be
crazy
a nice friend!
This is Spiderman: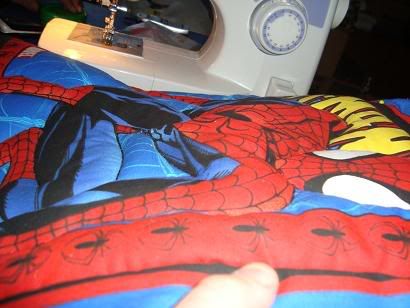 This is it on my machine whilst I outline Spiderman himself & then: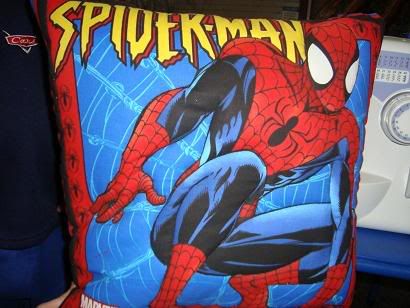 This is the finished product.
You can sort of guess what the Thomas one looks like right?
No?
Hopeless........